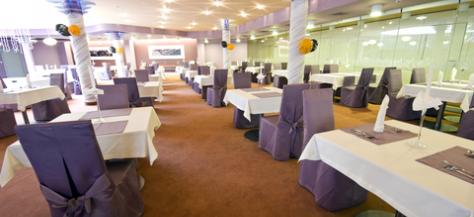 If you're considering a potential sale, working through ownership changes, planning for tax or succession purposes, or you'd just like to know how much your business is worth, Apex can help with a restaurant appraisal.
Valuation Methods
Depending on the nature of your business and the reasons behind the valuation, Apex may use a number of methods to determine the value of your business.
1. Market-based valuation.
Your business's market value is an assessment of its worth as it relates to your competitors. To determine the market value of your business, we will compare some key characteristics of your restaurant to those of others in the market.
Characteristics we may consider include:
Average ticket amount (the average amount of money customers spend during a visit to your restaurant)
Table turn (how many customers you serve in a given time period)
Customer loyalty (how often your customers return for repeat business)
Cash flow (how much cash you bring in during a given time period)
Menu pricing
2. Income-based value.
To determine the income-based value of your business, Apex Restaurant Group will analyze your past, present and projected cash flow. This method is most accurate for restaurants with a long history of operations and/or a predictable, constant growth in earnings.
3. Asset-based value.
Apex Restaurant Group determines that asset-based value of your company by taking inventory of your company's assets, determining the fair market value of each asset and reducing the total by your business's outstanding liabilities, such as start-up debts or business loans. Such additional factors as replacement costs and lease values are also considered.
After determining the value of your company, we will provide you with a detailed report. Depending on your individual needs, we may value your business in more than one way so that you have the best possible understanding of how much your company may be worth. Moving forward, we can assist with any financial decisions you may need to make based on the results of our appraisal.