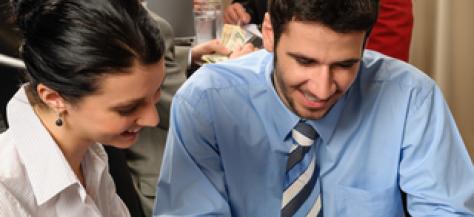 Apex offers a comprehensive array of management and administrative services to the restaurant and foodservice industry and their stakeholders. We are the most well known solution for restaurant chains facing performance challenges and the only firm of its kind offering complete long term management of restaurant chains on a contract basis. Our core competency centers on the management and value enhancement of diverse restaurant concepts found in the casual, fast-casual and QSR (Quick Service Restaurant) industry segments. Through our affiliate, Apogee Hospitality, ARG also offers more traditional management advisory services and strategic consulting to the hospitality industry.
Apex leverages "big company" advantages on behalf of smaller chains to provide a superior level of benefits and training to maximize productivity and operational efficiency.
• Labor Management, Training and Development Programs
• Payroll Administration
• Organizational Planning
• Benefits Administration: Medical, Life, 401K, etc.
• Human Resources Services
• Benefits Administration
• Legal Services
• Insurance Administration
Our proven team of seasoned professionals effectively assesses each unique situation, identifies and formulates strategic opportunities and executes a detailed tactical plan through supervision and hands-on implementation. Our team is based "on the ground" where the restaurants are; not out of touch in a remote office. We match the skill sets of our senior staff with the unique challenges of each foodservice opportunity.