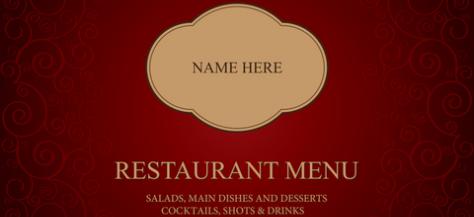 It goes without saying that the food is the heart and soul of every restaurant concept.   If customers don't feel attracted to a unique menu and enticed to explore it, they are less likely to feel compelled to return for repeat visits.
The goal of effective menu engineering is to maximize profitability by leading customers to purchase the menu items you want them to purchase in preference to less profitable menu items which are offered for sale.
Apex's team of professionals have extensive experience in menu engineering and design. Our process encompasses all of the following aspects of menu engineering:
• Industry and competitive trends
• Menu psychology (sweet spots, focal points, "star-dog" analysis)
• Analysis of contribution margin and unit cost
• Pricing analysis
• Layout and Design
Properly done, a successful menu design can present your menu items in the best possible light to your customers. Our menu engineering and design team will approach this initiative with a sensitivity to the concept's restaurant's brand and ethos. We'll strive to build consistency and excitement for your brand -- whether it's elegance, casual or family fun. If you have a current menu, we'll review it, analyze its layout and recommend a strategy for how it could be optimized. Some of the changes we suggest may include recommendations about menu categories, determining which items will stay or go in the new menu and how item descriptions might be adjusted for more widespread appeal. We'll evaluate the current pricing structure and develop ideas for the most profitable and appealing menu design for the specific type of establishment.