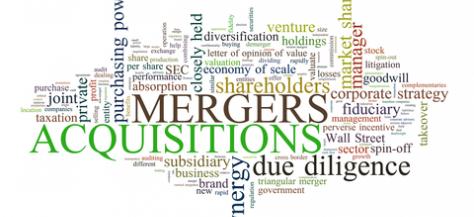 Merging with or acquiring another company (or being acquired by one) has obvious benefits, especially for small chains that have struggled in the past with issues of scale. Today companies will often look into acquisition opportunities that can increase overall profitability by leveraging costs and synergies across a much larger organization and associate with larger, more easily recognized operators within the industry.
If your organization is considering a potential merger or acquisition or you have received an offer to sell, Apex professionals have the experience to analyze every aspect of this potential transaction, advising you and your team on each implication associated with a potential deal. Apex, will work with you and your team to:
1. Identify opportunities for acquisitions and mergers within the casual, quick-casual and QSR segments of the industry;
2. Provide due diligence services and financial modeling to predict performance as a consolidated entity.
3. Identify potential concerns during the M&A process, such as expiring lease agreements or performance projection anomalies.
4. Enhance restaurant performance through management consulting, branding and culinary menu development.
 
Restaurant M&A Benefits:
*Increased buying power – Restaurant mergers and/or acquisitions can provide businesses with the funding and resources to allow access to efficiencies and to allow organizations to scale operations at a lower cost. M&A transactions often enable connections with other companies which might otherwise be unavailable
*Favorable brand association - One of the hidden benefits of some restaurant mergers and acquisitions is the resultant association with other popular brands. If a smaller chain of restaurants merges with a larger chain, the association with other restaurants within the group can offer promotional and advertising opportunities. Synergistic advertising reduces costs and can encourage customers from one concept to visit other concepts with common ownership. This often results in the newly acquired concept penetrating deeper within their markets at a lower cost than might otherwise be possible as a stand-alone business.
*Corporate support – A Merger and acquisition transaction can often provide enhanced levels of corporate support at a variety of levels. Smaller organizations will have access to a wider variety of resources than would otherwise be the case. The acquired company may be able to leverage enhanced levels of talent, resources and system s and will be able to operate at higher levels of efficiency than would be the case as a smaller operator.