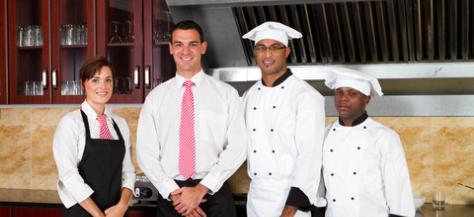 Whether you're a restaurant chain looking to improve the operations of specific units or regions or you're looking for guidance as a new restaurateur, the best-in-class management team at Apex will bring rapid, productive changes as either hands-on management or as strategic consultants. Our team will bring about cogent changes in several key areas that are ultimately responsible for the success of any hospitality business. Making improvements to existing practices, we'll work to:
Reduce costs at all levels, from staffing to product


 
Encourage customer loyalty


 

Lower employee turnover


 

Improve hiring process and training practices

 
In addition to assisting established restaurants, Apex also provides guidance and direction for entrepreneurs launching a business. From crafting an innovative, winning concept to designing the perfect menu, Apex is prepared to assist restaurants at any stage in the game – even if all that exists is an idea on a napkin.