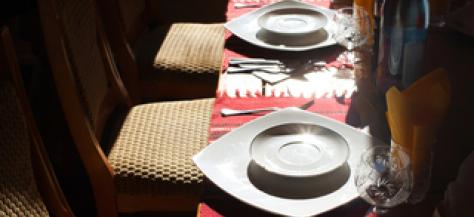 You want to turn the restaurant of your dreams into a real operation. But there's more to a finely-honed concept than stellar food, personality and style. A restaurant's brand identity is about expertly-crafted touch points; from the prices, cuisine and menu to the décor, size and location. Your concept sets the stage for the dining experience – and sets expectations before guests even walk through the doors. Even more challenging, is the often encountered need to "renovate" established, successful brands that have grown tired and complacent, that need to find their "wow" factor once again. To be successful, a brand must be an appropriate fit for your market. Through demographic research and market analysis, our team can help determine concept viability – or make adjustments to already-existing elements.
Apex not only brings its clients a high level of strategic capability, but the creativity and branding expertise to bring your vision to life. We know how to craft concepts that deliver powerful, memorable dining experiences – from the visual elements to the subtle touch points. Our team will work with you through every step of the restaurant concept development process to create a one-of-a-kind brand identity.
Apex principals have worked with (and in many cases, led) some of the most successful, high-profile restaurant concepts in the country; many of which are among the top 50 restaurant chains in North America. We'll integrate your ideas with proven strategies of innovative restaurant concepts and current consumer preferences and trends for a buzzworthy, sustainable and profitable result.