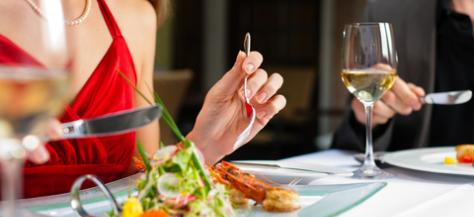 Apex Restaurant Group's team of seasoned restaurant professionals and industry veterans will objectively examine all aspects of your restaurant's operations, identify critical opportunities and implement a strategic, actionable plan to improve profits.
Restaurant Profit Improvement - Areas in Focus
Controlling Costs
We understand the unique challenges a restaurant operator faces; devoting the proper attention to cost control is difficult when you have a complex business to run. Yet the restaurant industry is notoriously unforgiving when it comes to financial missteps; seemingly insignificant errors can send operating expenses soaring. Apex professionals dig in to all financial aspects of your operation, using a systematic, line-by-line approach to identify key cost-control opportunities, from product purchasing and handling to contract analysis and employee scheduling.
Pricing Policy
Are your prices competitive with other operators in your area? Are you renovating and costing your menu items regularly? Are your prices fair, your margins effective? Our team uses a disciplined approach to pricing, helping to proactively manage food costs and optimize your pricing strategy.
Marketing
Driving traffic is key to driving revenue – but in this ultra-competitive climate, getting diners in the door is more challenging than ever. Apex marketing professionals will help your restaurant put its best face forward on all channels, from the design and content of your own website to customer engagement on peer-review sites. We will work with you to create marketing campaigns tailored to your target clientele using the most effective mix of traditional advertising (television, radio, print), word-of-mouth buzz generation, social media and online reputation management.
Keeping Track
You don't have the luxury of a full-time IT team to create and manage point-of-sale systems and custom accounting technologies – and that's where we come in. We'll work with you to implement technology that tracks key daily and weekly operating data, inventory and fixed expenses. Our team will help you establish and manage a structured system to collect this data, report it to key decision-makers and help you analyze it to identify potential problems before they multiply.
Understanding the Art of Restaurant Management
Restaurant profit improvement is not black and white; we understand the challenges and intricacies of running a restaurant: the late nights, staff turnover, the need for flawless execution. You'll benefit from the experience of our seasoned team members: successful restaurant operators, vendors and hospitality executives who understand the unique nature of the restaurant business. We've been there, and we're intimately familiar with the ever-evolving, "always-on" environment that requires constant innovation and fast, decisive action.