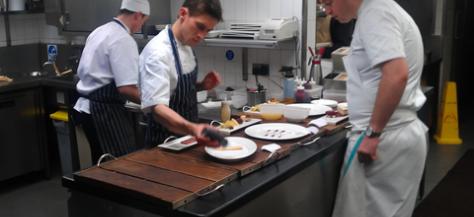 A polished concept, attractive relevant brand and stellar service are critical components of a restaurant's success, nevertheless, the most important success driver is the food on the table. Menu development is about more than producing a few signature dishes; it's about staying in step with the ever-evolving consumer palate, keeping up with culinary trends – and anchoring the menu with unique, cravable menu items at reasonable prices.
Whether your existing menu needs a few new items, a minor refresh or a complete makeover, we'll work with your creative team or our affiliates to develop new recipes, enhance presentation, minimize food cost and create a menu consistent with your brand, consumer preferences and your creative vision.
Our primary menu development services include:
Menu mix and recipe development
Pricing, portion and cost control
Menu design
Presentation design
Apex Restaurant Group will work with your culinary team (or ours) every step of the way, from recipe ideation and testing to training and new menu rollout.