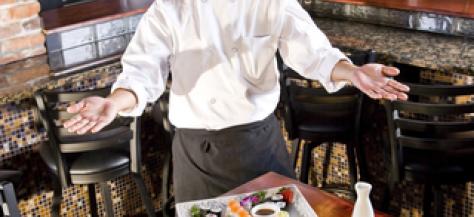 Apex Restaurant Group, and it's affiliate, Apogee Hospitality, is a professional management company that provides clients with comprehensive restaurant consulting services. The firm has a proven track record of helping restaurants grow, improve and thrive in the ultra-competitive foodservice business. At any stage of a restaurant's life cycle – pre-opening, just-launched, prospering or struggling -- Apex can help.
Our core focus is on re-engineering and revitalizing underperforming restaurants. We take a meticulous approach to examining every aspect of the business, from financial administration and staffing to the food served to guests, and our job is to help maximize efficiency and profitability in each area.
Applying decades of industry experience, our team will identify key areas of opportunity and help to craft and execute a strategic plan to help improve profits, whether the changes are minor or significant.
Think a longstanding brand can't reinvent itself? Think again. Our principals have a proven track record of reinvigorating legacy brands through menu redevelopment, concept updates and strategic marketing campaigns. We've taken stagnant, dated brands and made them relevant again. Today's guest demands innovation from successful businesses keeping pace with what seems to be an ever-changing consumer palate and growing list of demands. Our trend-awareteam is tapped into what customers want, and we have the creativity, expertise and ingenuity to execute any rebranding, however subtle or major.
Apex Restaurant Group collectively has more than 160 years of senior restaurant management experience. Not only is our experience key to understanding the intricacies of running day-to-day operations, but our reputation and past success can help rebuild confidence and morale among key stakeholders within your organization.